President Message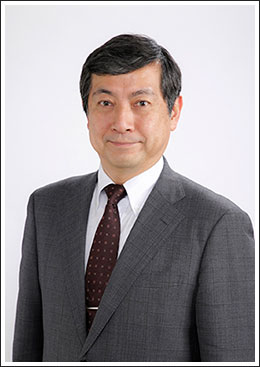 Sharp NEC Display Solutions, Ltd.
Representative Executive President Nakatani
Sharp NEC Display Solutions is responsible for the visual solutions business around display devices within the NEC Group that strives to promote "Solutions for Society" business, pursuing the sophistication of infrastructure, in order to realize a society that provides safety, security, efficiency, and equality where a brighter and prosperous future awaits all.
Today, display devices permeate our daily lives, spanning from information displays at railway stations and airports, promotional displays in stores and shopping malls, projection mapping at events and theme parks, to even safety applications that monitor the infrastructure to make our lives safer and more comfortable. Crisp high-quality displays from Sharp NEC Display Solutions have won the trust and high reputation of customers in more than 120 countries and regions around the world.
In a future society, where information and communications technology will continue to advance, the need for "Visual Solutions" to transmit and share digitalized information will be greater than ever in both business and daily life. In Japan, amid preparations for the Tokyo Olympics and Paralympics, there will be many more opportunities to use display devices and visual solutions like multilingual guides, public viewing and other applications.
As a "Global Display Solution Provider", Sharp NEC Display Solutions is committed to delivering crisp image and visual solutions to meet the diverse needs of all of its customers.